Adoption can look like a maze of agencies, paperwork, classes, and requirements to meet. Having navigated this maze when we adopted our daughter we have a strong desire to help families who are getting started in the process. Below is a list of books, websites, agencies and other helpful resources that we personally relied on when we were in the process of adoption. We are not experts and there are other families who have more experience in this, but these resources helped us, our prayer is that you will be encouraged in your journey through this bit of help.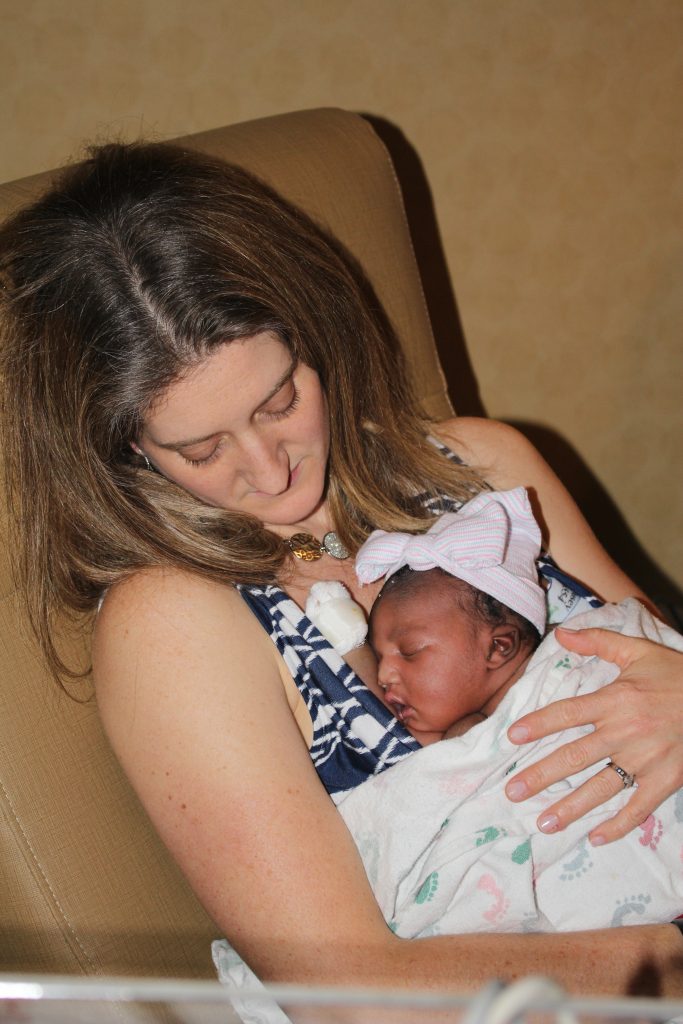 The wait can be long and the maze of requirements confusing and overwhelming, but the fruit of the wait is worth it! After almost 9 years of waiting, the moment I held Hadassah there was an instant bond. I knew at that moment that she belonged with us.
Books we recommend:
The Spirit of Adoption by Randy and Kelsey Bohlender: A husband and wife team share stories of adopting their children, and why adoption is a natural extension of the Father's heart. This book was a catalyst that launched us into adoption and showed us that it is a beautiful way to live the gospel.
Children's Books:
God Found Us You by Lisa Tawn Bergren: A sweet children's book about adoption. In the story, a mama fox recounts to her adopted baby fox how she waited for him, prayed for him and his first mama, and loved him the moment she saw him. This is a great book to have in your personal library!
https://www.amazon.com/God-Found-Us-You-HarperBlessings/dp/0061131768/ref=sr_1_1?crid=1JU1QQZOGGSFE&keywords=god+found+us+you+book&qid=1583555152&s=books&sprefix=God+Found+us+%2Cstripbooks%2C165&sr=1-1
Horton Hatches the Egg by Dr. Seuss: A story of Horton the elephant and his struggles to care for an abandoned egg left behind by Mayzie the bird. This is the very first story we read to Hadassah. The story recounts how Horton cares for the egg for months through storms, ridicule, and laughter from all sides. In the end, the egg hatches and a surprising thing happens. The story is written in the typical playful rhyme style of Dr. Seuss. An enjoyable read-aloud.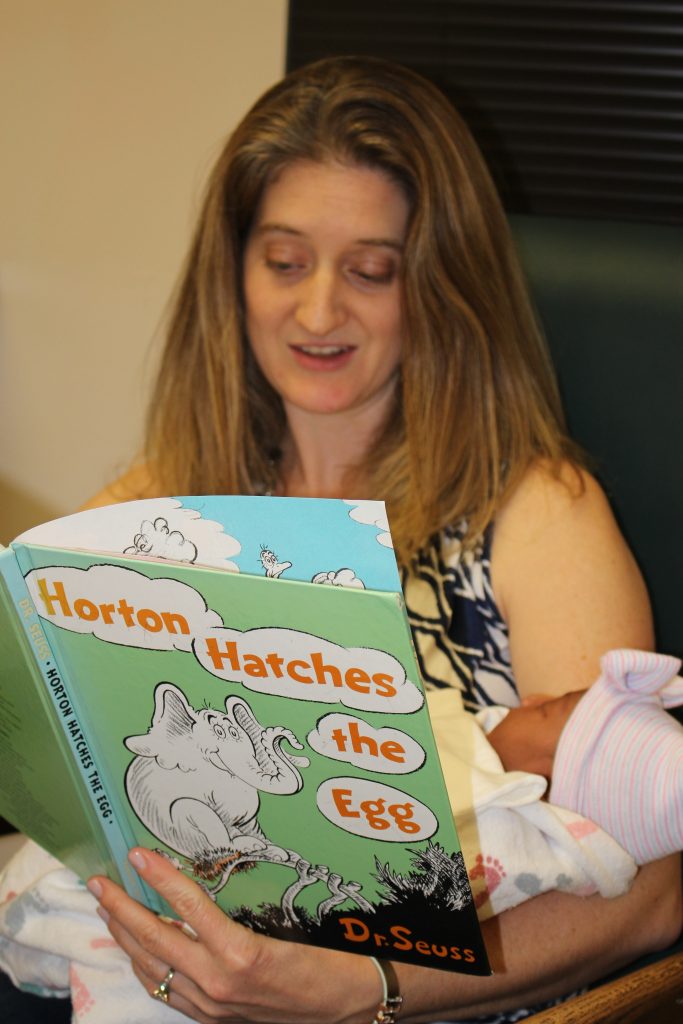 Hadassah's first bedtime story.
Websites:
Christian Adoption Consultants helped us tremendously as we navigated the sea of adoption. They prepared our family profile book, offered encouragement, and connected us with agencies.
https://www.adoptivefamilies.com/adoption-laws-by-state/ Domestic adoption takes place in every state in the U.S., but each state has different laws. You will need an adoption attorney in the state you are adopting. That attorney should be well versed in adoption law in their state, but it is good to know something about the laws surrounding adoption in the states you are considering adopting out of.
http://www.theradiancefoundation.org/adoption/ The Radiance Foundation is an amazing organization promoting the beauty of adoption, and the value of every life created by God! They have multiple helpful articles on adoption. As a family, adoption has had a personal impact and their passion for this topic shows.